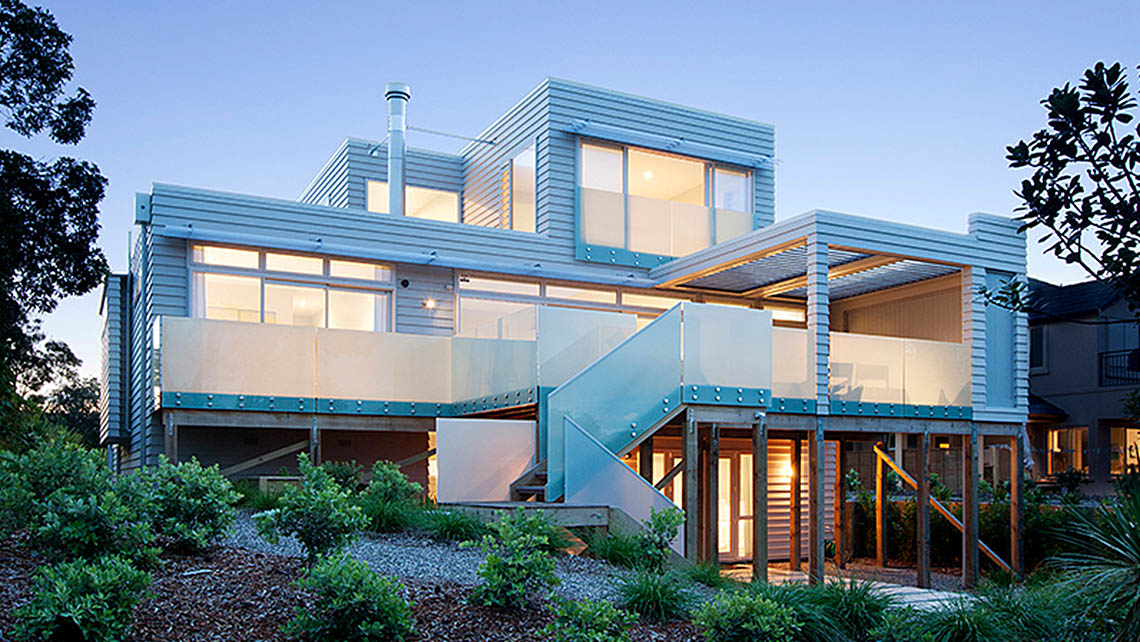 A frosty twist on contemporary balustrading
This project in Waihi Beach involved transportation and installation of internal and external balustrades. All balustrades were measured and shaped panels were templated. Then as the glass was being processed, holes were drilled and rods for the disc fixings were installed.
On a subsequent visit, the glass was all transported to Waihi Beach and installed over two busy days in the sun. A unique feature for the external balustrades was the screenprint 'frosted look' and this home was nominated for House of the Year in 2015.