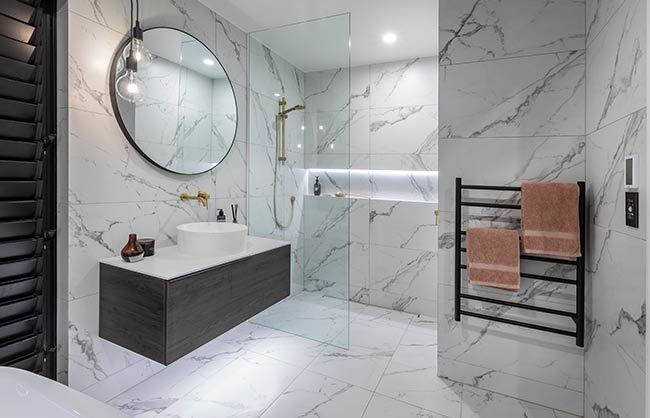 Walk in to luxury with floor to ceiling shower screens
Stylish bathrooms with modern fittings and moody lighting meant floor to ceiling screens were all that was required to divide off the shower area and maintain the spacious look.
Showers were custom made to size. Accurately measured for a snug floor to ceiling fit, with channelling on the wall edge only. A floor to ceiling shower not only looks good, but also has the added benefit of trapping some of the warmth in the shower. This may be lost with a traditional glass screen.
The channel was custom powdercoated white for the lighter bathrooms and our standard black in the dark. Along the floor was a neat silicon seal.