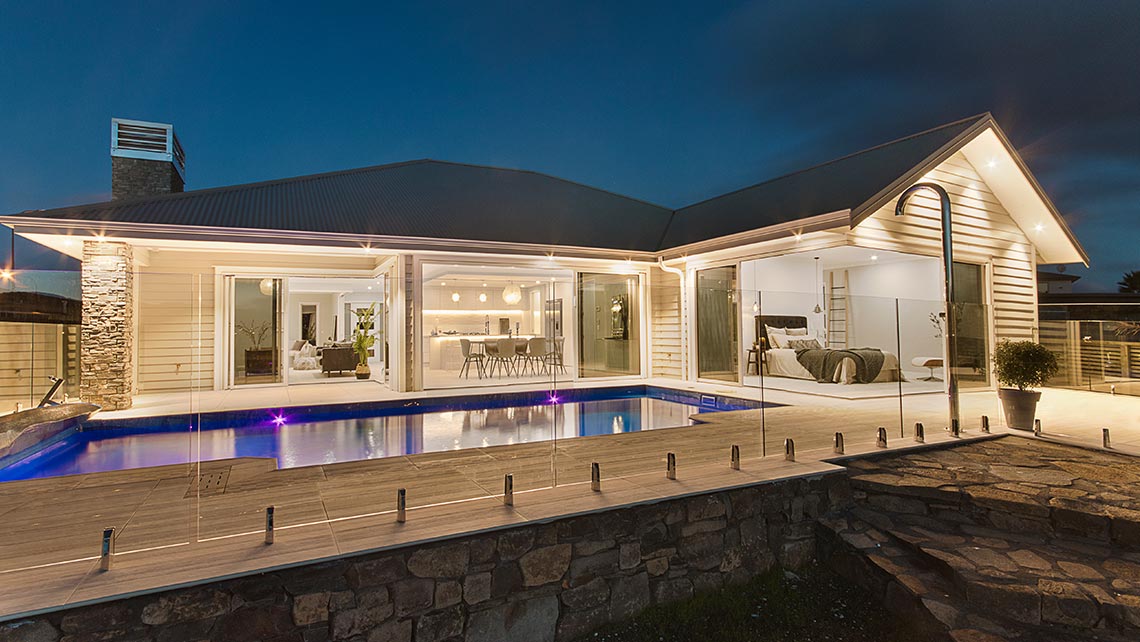 Unspoiled Waterway Views
The Waterways project in Whitianga featured Haynes balustrades, bevelled mirrors and frameless glass showers. The pool fence was constructed using our frameless mini post system. A stylish fixing method which preserves maximal views and permits water to escape below the glass for easier cleaning.
A big part of the challenge was transferring a hefty amount of glass from Auckland to Whitianga. A few vans loaded up and we handled it without a hitch. A couple of weekends on the Coromandel never hurts the team morale either!