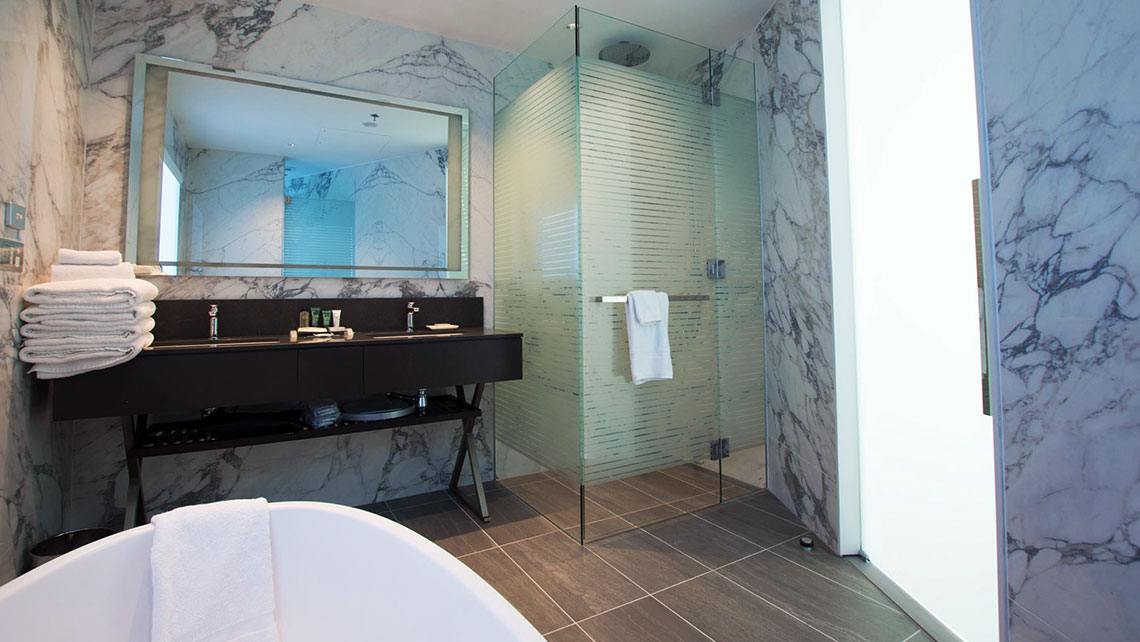 Custom showers and doors to suit a luxury lifestyle
Our project for the Hilton on Princes Wharf involved custom screenprinted showers and glazed doors. The entry doors were full screenprint 'frosted' panels to allow light to pass into the bathroom but maintain maximum privacy. The screenprint for the showers was a custom design provided by the client.
We needed to measure and assemble the showers extremely accurately to ensure patterns lined up across multiple (occasionally raked) panels. The handle/towel rails were a custom sourced selection and our shower doors were custom modified to accommodate them.