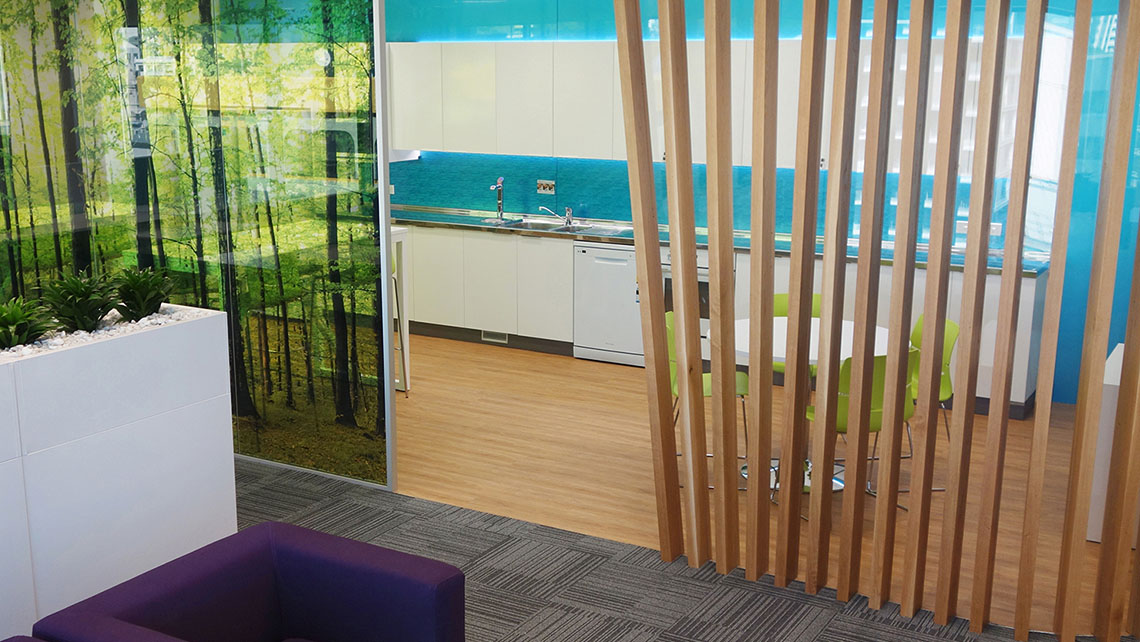 Bringing colour into the workplace with glass
The Allianz Offices showcased a wide variety of our commercial expertise. We installed frameless glass automatic sliding entry doors and internal glass pivot doors. There are a wide range of styles we can use for commercial entry ways which depend on the application. The two styles in this project are our most commonly requested types.
Matched to the doors were frameless glass partitions with frosting and graphics applied later by signwriters. In the lunchroom we installed a striking splashback, painted metallic blue on toughened cotswald textured glass.